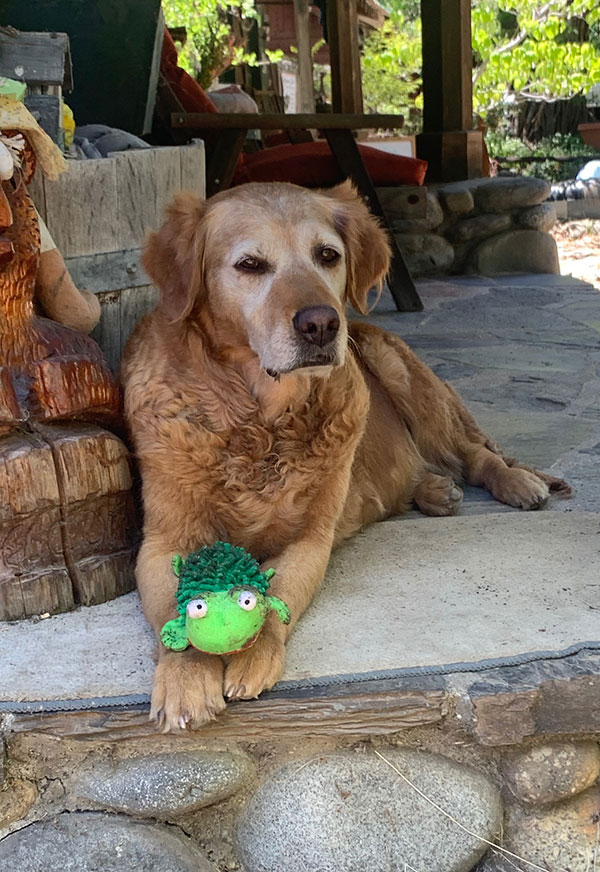 Looking forward to Spring's arrival and to be once again welcoming friends of the Feather River Hot Springs.
We will be taking reservations beginning April 1. No foolin'! Come on out to camp, RV, rent a cabin or have a day soak.
It's been one cold, long winter and we're anxious to see your smiling faces and hear the laughter on the Feather once again.
Warmly,
Rocki and Blossom🐾
Feather River Hot Springs has 7 tent sites, and 5 RV sites with full hookup capability (50 amp okay), available April 1st through November 1st (weather permitting). All in close walking distance to the beautiful Feather River and a natural hot springs. From your campsite you can watch the train wind its way down the canyon night and day. Open April 1st through November 25th, weather permitting.
Rates:
Full hookup RV sites are $45 per night, includes use of hot springs. Guests of persons in RV site will pay $20 per person. Children under 12 free. RV travelers only, no long term rentals.
Tent camping is $25 per person (not per site), and includes use of hot springs.
Important information:
Use of the outdoor kitchen is limited to those renting cabins and is not available for the use of those camping.
Dogs are allowed in the camping area, maximum 1 per site and must be kept on a leash at all times. If your dog is aggressive or barks excessively, you may be asked to leave. Dogs are NOT allowed down at the Hot Springs, no exceptions.
Air conditioners cannot run when you are not at or near site.
Glass containers are not allowed at Springs, no smoking, no open flames, no diaper age children in tubs. No more than eight people at tubs at a time unless ok'd by proprietor.
Please note that Verizon is the only reliable cell network on the property.
---
Airbnb reservations for RV hookups
You can make your reservation for RV hookups on airbnb at one of these links:
https://www.airbnb.com/rooms/49014705
https://www.airbnb.com/rooms/48992291
https://www.airbnb.com/rooms/48992952
https://www.airbnb.com/rooms/48993092
---
Reservations for tent camping
Contact Rocki Eriksen, proprietor
email: rockisgarden@yahoo.com
TEXT (do not call): 925-783-2913
Payment for tent camping only:
http://featherriverhotsprings.com/camping-fees/
Get password to payment page from Rocki when you make your reservation.