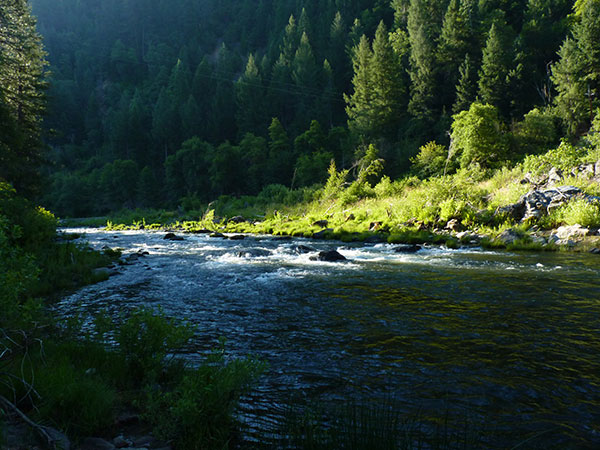 The Sierras…
Close and yet a world away!
Feather River Hot Springs is a very special place, located in the Feather River Canyon in the Sierra Nevada mountains of California. The nearby town of Twain is at 2,800 feet in elevation. Nice, warm, sunny weather fills the days of summer. Autumn is cool and crisp with brilliant fall foliage. Winter snow fall blankets the landscape and brings a peaceful stillness with the cold. When spring arrives there is an explosion of color and contrast with the wild flowers and trees against vivid shades of blue in the sky and the river. The Feather River Canyon drive on Scenic Highway 70 begins as you leave Oroville and continues on past Quincy. There are many spots of interest along the drive and I welcome you to spend some time here to appreciate all that this little slice of paradise has to offer. The town of Quincy has an airport, restaurants, shopping, art galleries, museum, town theatre, boutiques and shops. There are weekly events scheduled throughout the year at Plumas County Fairgrounds in Quincy.
The Feather River runs through this eleven-acre site, and its beauty brings wonder at every turn. There is abundant wildlife living close to its banks which also change with the seasons. Willows, reeds and rushes and granite, serpentine mineral stained rock. Birdwatching is a favorite pastime while in the hot springs, as bald eagles frequently perch in the tall trees directly across the river.
Activities in the area include golfing, boating, fishing, gold panning, bicycling and hiking. A birdwatchers paradise, eagles soar, osprey and kingfishers dive for fish and songbirds fill the trees. Sandhill cranes are often spotted in surrounding meadows. This stretch of the Feather River is ideal for rafting and kayaking.
Plumas County is rich in train history and is renowned for its unique railroad engineering along the Feather River. Magnificent bridges and tunnels, a unique railroad "Y" and a section of track that crosses over itself in a one-mile loop in order to gain elevation are among the features that attract train buffs to the area. The train can be heard traveling through the canyon several times per day and night, which many visitors enjoy. Read more about the trains here.
Directions:
We are located at 29186 Highway 70, Twain CA (turn at the big red flat bed truck!).
Coming from Quincy, we are 3 miles past the Greenville/Susanville 89 junction, on the left. Thirteen miles West of Quincy, about a 20 minute drive. If you reach the Twain Store sign, you have gone too far.
Coming from Sacramento take I-5 to Highway 99 to Highway 70, and we are 65 miles northeast of Oroville, about an hour and a half drive. We're about a mile and a half east of the Twain Store sign, on the right.
For more information:
Rocki Eriksen, proprietor:
email: [email protected]
TEXT (do not call): 925-783-2913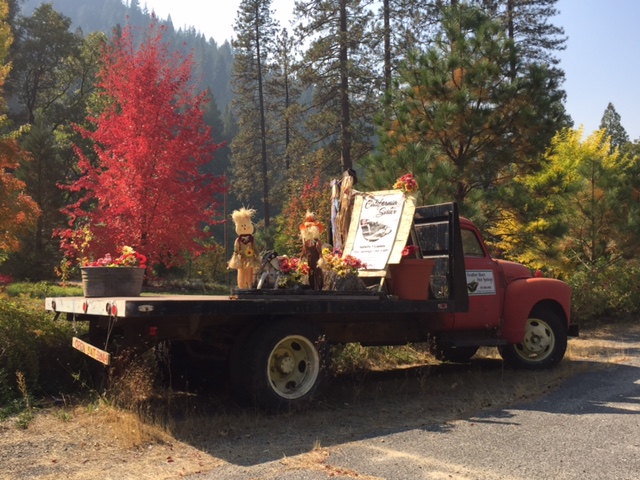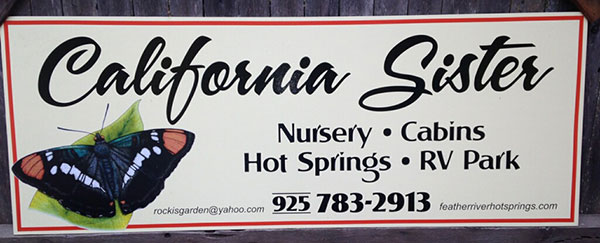 Spring, Summer or Fall,
the Feather River has it all