Sunday, April 29, 2018 @ 6:00 pm | $20 – A Bite to Eat included
Details
Date:
April 29, 2018
Time:
6:00 pm
Cost:
$20 – A Bite to Eat included
Advance tickets:
Pay via the PayPal button below, or contact Rocki Eriksen:
text: (925) 783-2913
[email protected]
Venue:
Feather River Hot Springs
29186 Highway 70
Twain, CA 85984
Directions here.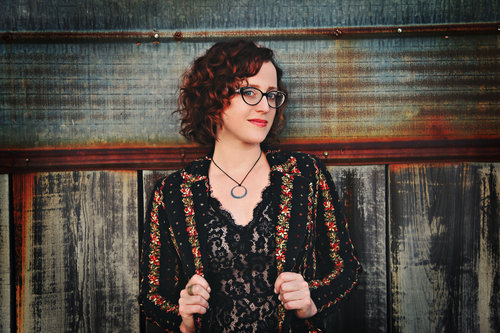 Miss Tess got her musical start at home in Maryland, her childhood nights ending in music. Her parents would sing her to sleep with the gentle, tender sounds of American folk songs, occasionally interrupted by their 30s swing band rehearsing in the basement. Tess studied piano as a child, and continued on as a teenager to take up the guitar and singing, and eventually began her own studies in early jazz and blues. All grown up and currently living in Nashville, Miss Tess and her band regularly steal the show at venues with something a little rowdier and more eclectic. Infused with classic country and honky-tonk, southern rhythm & blues, New Orleans jazz and swing, and sounds of swamp pop and early rock n' roll, she is an embodiment of everything that it still home-grown in America.
On her newest release Baby, We All Know, Miss Tess continues to explore her own personal crossroads of American roots music. This full-length release features eleven finely crafted and well-sung original songs. Heightened by Tess' prowess on her Weymann archtop guitar, she is accompanied by top-notch musicians, featuring her touring guitar player ace and co-conspirator Thomas Bryan Eaton. The songs were further enlivened with piano, organ, pedal steel, and fiddle in the studio.
Tess says "I consider this my best yet collection of original music. In writing these tunes I stepped out of myself and into many different characters, based on real life and my imagination, and pulled sounds and stories from my musical fantasy land. Baby, we all know their secrets and on goings, in a world of mischief and fun." These songs were penned at Tess's yearly writing retreat in New Hampshire, and at her home in Nashville. Yet time and place don't bear much relevance here; the subjects she speaks through live in the streets of New Orleans, in the backwoods hollers of Tennessee, on a train heading to Mexico, and under the sheets.
Miss Tess has been releasing albums and leading a band for over a decade, spanning her career over many different cities including Baltimore, Boston, NYC, and her new home base of Nashville, TN. Straddling her move from New York to Nashville, the new album was recorded in both cities. The recording cast includes her steady band mate and co-producer, Thomas Bryan Eaton, producer Dan Knobler (Rodney Crowell, Tift Merritt), Robin Macmillan, Jake Silver (Lee Fields), Roy Williams, Stefan Zenuik, Eric Frey (The Revelers), Dominic Billet (Andrew Combs), Kai Welch, John Pahmer, Aaron Shaffer-Haiss, Oliver Craven (The Stray Birds), Maya De Vitry (The Stray Birds) and Caitlin Canty.
A follow up to 2012's Sweet Talk and 2013's The Love I Have for You, both released on Signature Sounds Recordings, Baby, We All Know was released independently and received accolades in the press as well as reaching the Top 20 in AMA Radio Charts and being included in the top 100 albums of the year for 2016.
"Miss Tess renders original songs with a self-possession and naturalness that heralds one of the most enjoyable albums this year." –Downbeat
"An amalgamation of country-blues music with influences from artists both old and new, Baby, We All Know is decidedly old school. Miss Tess & The Talkbacks have truly crafted a winner." –Paste
As she expands and grows more into her own sound, Tess is still hard to categorize. She says "Many times after the show somebody will come up to compliment the band and ask me what kind of music we just played. After mumbling through a few different genres I usually just tell them it's my music and hope they enjoyed the show". Enjoyable is just what her music is, propelled by the classic quality of Tess's vocals, compelling and totally believable. The production throughout is the right balance of punch and rhythm, without getting in the way of the vocals or songwriting, giving this collection of songs a plentiful dose of old-school swagger. Time after time, Miss Tess is able to utilize sounds and styles from a past era combined with modern sensibilities to present an authentic and engaging presence.