Back in the studio again...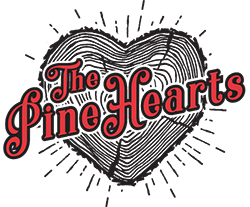 Watched The Pine Hearts video on their Kickstarter page, and Boy Howdy!! It got me! Sweet tears of joy and remembrance, wow! They've got the talent, but more importantly they've got the passion. I'm excited about their upcoming success. Hopefully we will be able to share another musical campfire again this summer, when the Pick n Pluck at the Coop is revived!
Congratulations to The Pine Hearts on meeting their fundraising goal to bring their new album to life and give it the release it deserves! You can help them reach their stretch goal to expand their international publicity efforts on their Kickstarter page.